Maybelline is quite famous for their mascaras. Especially the ones in the pink and green tube. They are very eye catching and feminine. Today I will be reviewing all 4 of the mascaras in the Great Lash collection.
The first mascara, and the original one is just the standard Great Lash. This is the first mascara I ever tried. As an 11 year old, I didn't know what to think. I was just excited that I was allowed to wear makeup. Now, I think back to what i remember and it was okay, just okay. It made my lashes black and noticeable but it didn't really add much length or volume. another problem was the curl. It didn't curl my lashes a single bit. Overall, it was a okay mascara to start out with but it's not one of my favorites.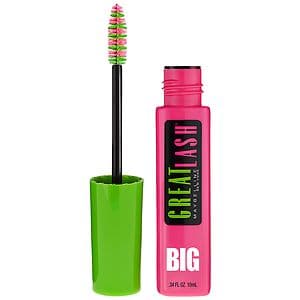 The second, is Great Lash Clear. I only really bought it as a brow gel to set my brows. I wasn't really expecting anything special because I was only using it on my eye brows. It is a pretty wet formula, meaning it hardly dries and leaves a shiny after look. In my opinion, its pretty good as a brow gel but probably not as a mascara.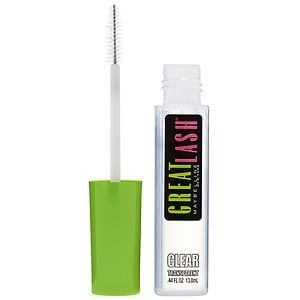 Thirdly, it's my favorite, Great Lash Big. This is the exact same formula as the standard, original, Great Lash mascara but the difference is the brush. The brush for the mascara is actually alot bigger. Even though the mascara formula is the same, the brush makes all the more difference. It adds curl and volume and makes your lashes defined. Like I said, this is my favorite mascara out of the 4.
And last but not least is the Great Lash Lots of Lashes. This is the newest mascara in the collection. The brush on this mascara is almost tear drop shaped. It has little bristles like any other mascara wand but the shape that they go is like a tear drop. The purpose of the shape is to add extra volume and length to the outer lashes. I am assuming that this is just the normal formula but the brush definitely makes it interesting.