Recently, in the drugstore, gel nailpolish has been super popular. Several brands have been creating their own take on what gel nailpolish is. Most of the claims are similar, in which they don't require a UV Lamp to set the polish after it has been applied, a glossy finish and super long lasting....over 2 weeks that is! That's crazy! Although, these polishes have very similar high claims, let me explain the differences between these two new lines of polish.
The most popular one so far that I came out first and is more talked about is the
Sally Hansen Miracle Gel Nailpolish
. This is a 2 step system of the polish itself and then a follow up of the top coat. This step may be pointless to one, like to follow up with the special top coat but I don't mind if it will live up to the claims. These come in sets with the top coat or can be purchased individually.
Here are some of the claims that Sally Hansen states;
-2 Steps
-Up to 14 Days of Color & Shine
-Easy Removal
-No light needed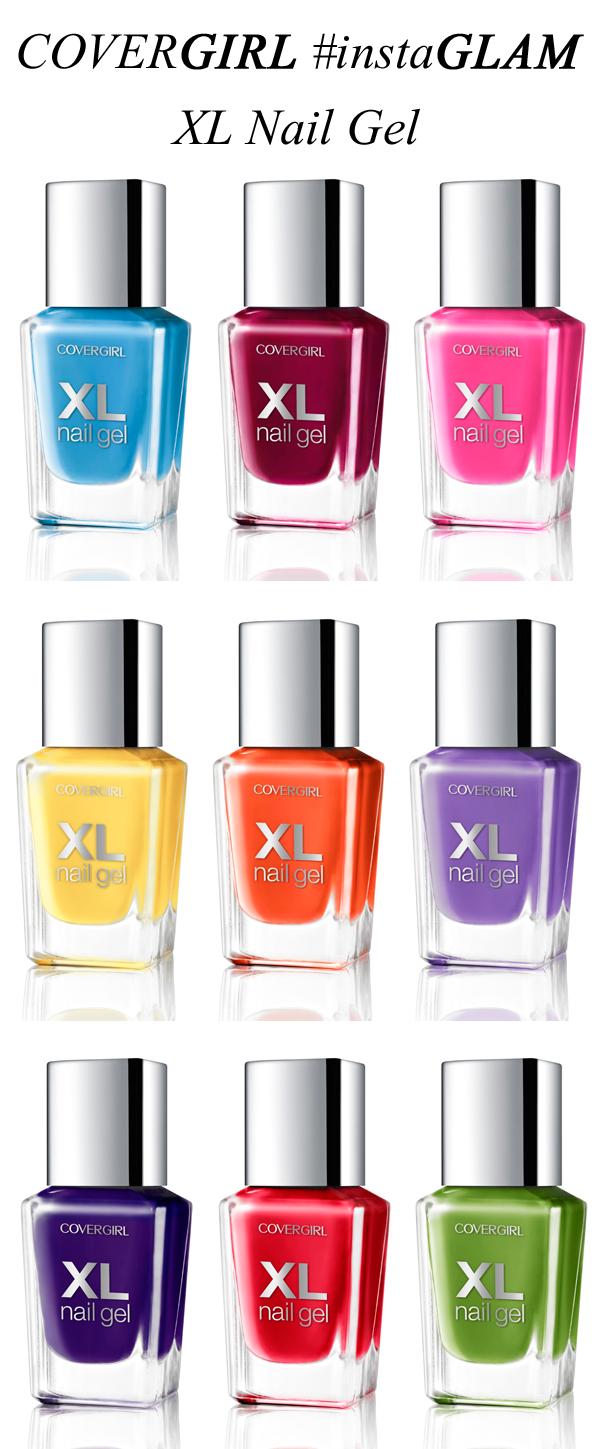 The other new gel polish on the market is the
Covergirl XL Nail Gel
. This polishes concept is a bit different. Covergirl says that you don't need to apply a topcoat and that you can get away with one coat of the polish. It also only is supposed to last for 7 days instead of 14."
Get a gel-like look without the salon hassle with XL Nail Gel's thick, plump polish formula. No UV light required, one coat gives you all of the reflective shine and intense color you crave for up to 7 days. "
Overall, I am curious about both polishes. I am more drawn towards the Sally Hansen ones, especially with the colour range. I might give these a go and if I do, I will let you know my thoughts in another review :)