Hey guys! Today I have gathered up my faves from the month of October and I am here to share :) This month I didn't buy too much new makeup. I am working on using what I have and just keeping my necessities.
My first and most fave product from this month is a new mascara I tried! It is from
L'oreal
and it is the
Voluminous Power 24H Mascara.
This claims to give volume for 24 hours and the collagen in the mascara thickens lashes all day and night. I love how separated my lashes become yet they look very thick. It doesn't clump up very much at all which I love.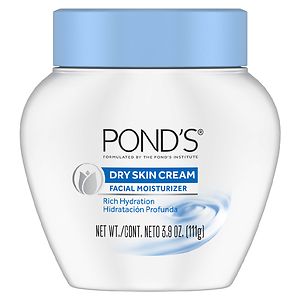 Another favourite of mine this month has been my
Ponds Dry Skin Cream.
Lately, my skin has become quite dry and flaky on my cheeks and nose so I've needed that extra boost of moisture and this has been working great for my skin.
One product I have had for a while but am finally loving now, is the
Maybelline Baby Skin Primer.
I really like to apply this under my eyes before concealer. It is meant to fill pores and fill in areas of the skin so when this is under my eyes, it smooths all fine lines and makes my concealer go on like a dream. I also notice that my concealer lasts a lot longer throughout the day when I apply the primer before application of my concealer.
To go along with the whole concealer theme, I have been loving using the
E.L.F. HD Under Eye Setting Powder
to set my concealer. I have a review on this so you might already know just how much I love this! It makes me under eye area so soft and smooth after I apply my concealer. It is translucent too so it doesn't add any more cakey powder to the delicate area.